March Photo Gallery / Jazz Musician

03/2007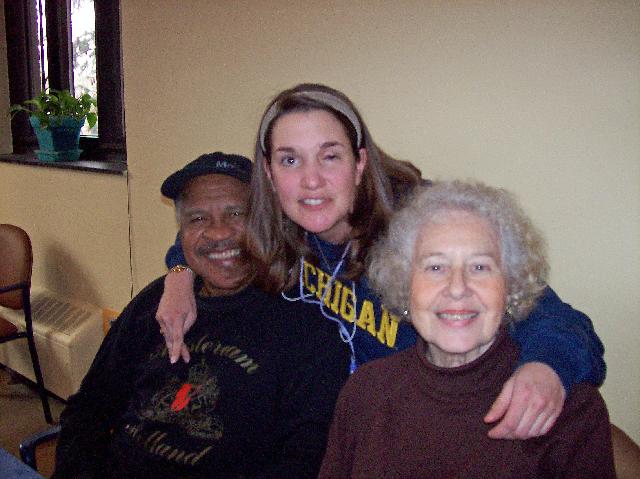 Louis, at left, is a retired teacher and a renowned jazz musician, and one of the UMAP program attendees.
Louis and his band gave a concert one day during Marla's first UMAP session in May, 2006. Louis
has made tremendous progress since the May 2006 UMAP session.
Louis' wife Lulu is on the right. Very alliterative names!