March Photo Gallery / Michigan Twins Re-united

03/2007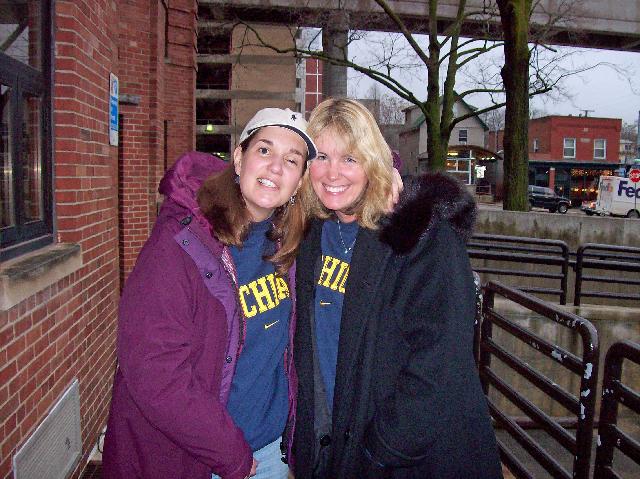 Marla's excited to be back in Ann Arbor at the University of Michigan Aphasia Program (UMAP).
She and her friend Kristen are twins in their school colors! Marla and Kristen, who lives in Australia, first
met in May 2006 at a session of the Aphasia Program in Ann Arbor.